Stylish and unique
Luxury accommodation Denmark
Choose from 3 luxury villas, each beautifully
designed, built and appointed.
Tao
1 bedroom
Luxury Spa Villa
King bed
Luxurious spa bath $290
Check Availability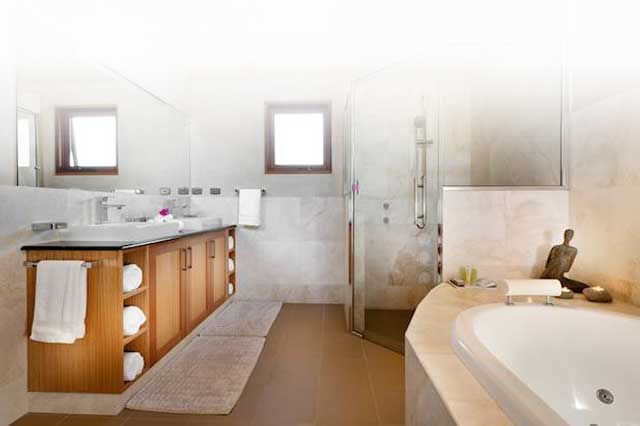 Leela
2 bedroom
Spacious Spa Villa
1 King bed and 2 singles
Spa bath $260
Check Availability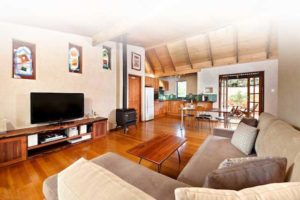 Rumi
1 bedroom
Stylish and intimate studio
Queen size bed
Shower (no bath) $230
Check Availability
Testimonials
Very Good Quality Accommodation
We spent 3 nights are the Aiyana Retreat in Denmark, staying in the two bedroomed Leela cottage. The retreat is very quiet. The cottage and all the furniture, fixtures and fittings, soft furnishings and all equipment therein was of excellent quality, well maintained and absolutely squeaky clean. It's a shame that Tripadvisor don't offer more than 5 stars for cleanliness, because the whole place was absolutely spotless.

Epitome of Serenity
A wonderful place to stay, ticked all the boxes - luxurious, peaceful and professional in approach. The Wellness retreat at the back door was the icing on the cake. Privacy guaranteed, but owners more than willing with helpful advice and tips if reqiured. THe ideal getaway and we will definitely be returning. Thank you Gadi!

Each villa enjoys an open plan living area/kitchen/dining, and BBQ terrace.
The best in comfort and convenience, with the lowest impact on the environment.
All villas are well-insulated, earth brick, using solar passive design and solar heated.
You'll find all accommodation equipped with quality air conditioning, free foxtel and wifi.
Aiyana is a quiet and tranquil spot to spend time relaxing, but when you're ready for activity we are conveniently located near to all of Denmark's main attractions.
Beaches
The Inlet
The Denmark River
Wineries
Restaurants
Galleries
Walking and
cycling tracks
Aiyana is also on an easy walk to the Wilson Inlet, one of the biggest in Australia and home to some fabulous wildlife.
Denmark's Ocean Beach is a short drive or active cycle away.
If you want to experience the Down South way of life you have to
slow down, relax and drink in the healing quality of this magical,
natural environment.
That's the nature meets nurture secret.
Tao
1 bedroom
Luxury Spa Villa
King bed
With a spa bath $290
Check Availability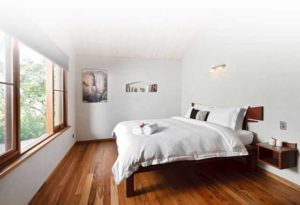 Leela
2 bedroom
Spacious Spa Villa
1 King bed and 2 singles
With a spa bath $260
Check Availability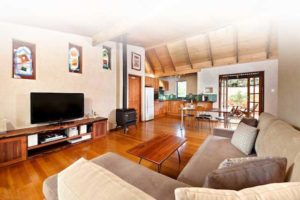 Rumi
1 bedroom
Stylish and intimate studio
Queen size bed
Shower (no bath) $230
Check Availability